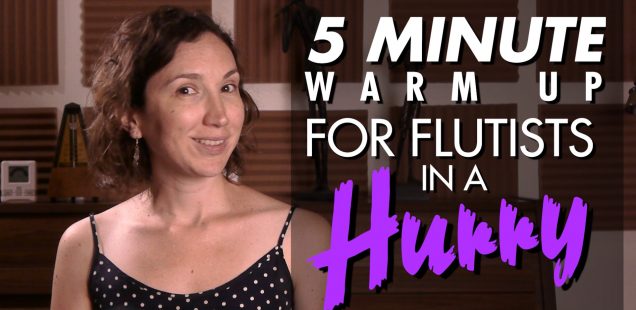 5 Minute Warm-Up for Flutists in a Hurry
Warm-ups! Daily flute exercises, scales, long tones, articulation and much more can improve your playing substantially. But what if you're simply running out of time during your day? What are you to do? Well if you are feeling stuck or lack motivation let me help you with this follow along and learn how to get fully warmed up in only 5 minutes. I encourage you to modify the exercises and put your favorite warmup ups as well. Because sometimes the day just flies by!
Click Down Below for the PDF, it'll be available for free for the rest of the week!
Download "5 Minute Warm-Up for Flutists in a Hurry" 5-minute-warm-up-for-flutists-in-a-hurry-Free.pdf – Downloaded 1061 times – 62 KB