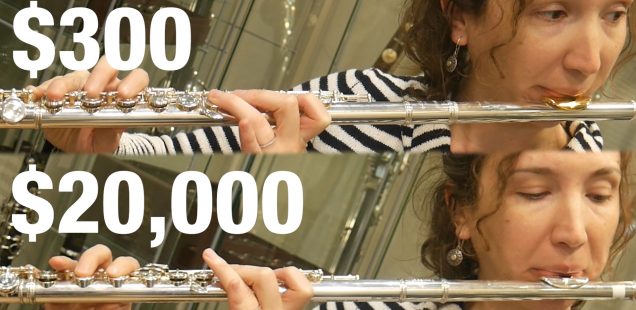 Can You Hear the Difference Between a Cheap and Expensive Flute?
We're excited to be at Twigg Musique in Montreal to try our 4 flutes for you in this Flute vs Flute SHOWDOWN! Just kidding but this was super fun to do and the people at Twigg Musique were so nice to let us try these great flutes. From beginner flutes all the way to the most professional flutes you can find in the world today!
Yamaha 222
Yamaha Student Flute Model 222 (Formerly Model 221) (Custom-Built Flute)
Yamaha 381
Yamaha Intermediate Flute Models 362 and 382 (Formerly Models 361 and 381) (Custom-Built Flute)
Brannen Flutes
Customize Your New Flute
Also if your looking for a new flute or piccolo please consider using FCNY, use the code TFC to get special perks like:
1. Free shipping
2. 10-day trial
3. 18-month warranty (new flutes)
4. Try 3 instruments per trial
Be sure to contact http://flutes4sale.com for all the info.
Using the code helps us make even more great content and help all our community!
Be sure to like and comment if you want us to review other flutes or piccolos!