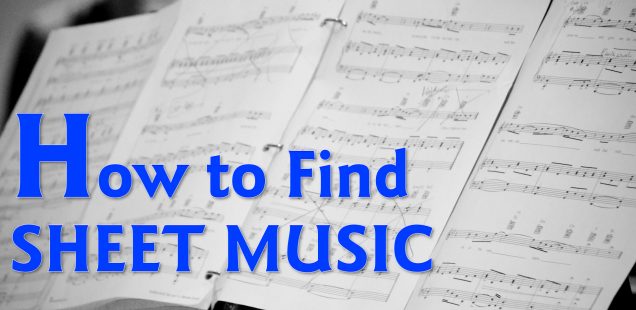 How to Find Sheet Music and Learn Progressively
A growing list of online resources for beginner flute players all the way up to advance by helping to make practicing easier and also affordable. In the video below we teach you how to find music using services like IMSLP and Flutetunes.
A recent comment over on the Flute Channels YouTube page has opened up the idea to make a clear and easy to understand list of music people can play and at various levels of ability.
Below we will also try to leave links to places where you can get the music. I would say plenty of the music can be found through a service call IMSLP.ORG but we will save you the time and have a direct link for the music. Also be sure to go back to The Flute Channels YouTube page after and watch some of the Amelie Brodeur's "Just Practicing" Series where she goes through and play some of the pieces listed down below and gives practical tips. We hope one day to have every piece of music listed below in a lesson format for you to learn.
PLEASE NOTE THIS IS A GROWING LIST AND WILL FREQUENTLY BE EDITED TO ADD MORE RESOURCES
Etudes for Beginners
Ernesto Köhler
15 Easy Exercises Op.33
Guiseppe Gariboldi
Easy Etudes Op.131
30 Easy and Progressive Studies
Joachim Andersen
Etudes op.41
Scales and Technique
M.A. Reichert
7 Exercices journaliers pour la flûte, Op.5
Paul Taffanel 
Complete Flute Method
*under "General Technique" click "5 More" to get all 6 books that are available.*
Pieces
J.S. Bach
6 Flute Sonatas
Georg Philip Telemann
12 Fantasias for solo flute
Arthur Honegger
Danse de la chèvre H.39
Claude Debussy
Syrinx for solo flute
Cecile Chaminade
Concertino Op.107
Gabriel Faure
Morceau de Concours
Pavane
Fantaisie Op.79
W.A. Mozart
Concerto in G Major
Concerto in D Major
*be sure to go to the Tab called "Parts"*