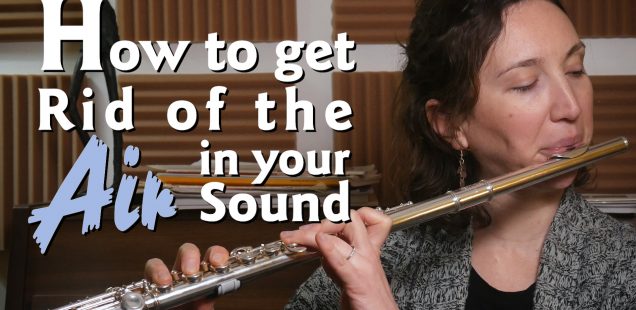 How to get rid of the AIR in your Sound
Not happy with your flute sound? I give my all my secrets in this video about how to get rid of air in your sound and get a great flute sound. These tips can help beginner flute players all the way to pro. Flute Sound production is something we all need help with from time to time so you might have to watch this twice. Will talk about learning to listen to your favorite note, singing in the flute and harmonics. With very helpful exercises that will launch your sound to a whole new level!
Think you have to much air in your flute sound?
Do you sometimes think:
"My flute sounds airy" or "My Flute has too much air"
Then this video is for you.
All these tips are a surefire way to a clear and awesome sounding flute tone. Practice these flute exercises and you'll be amazed by the results.