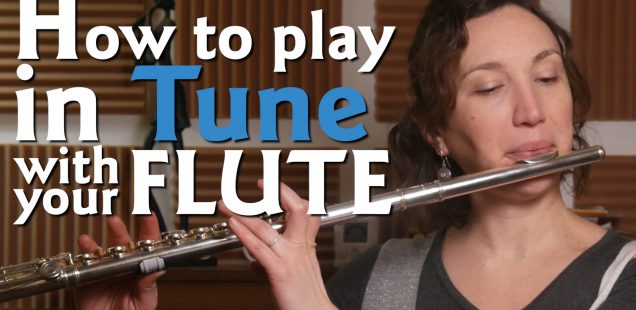 How to play in TUNE with your Flute
One of the biggest problems on the flute. Playing in Tune! Today we talk about all the things you can do to play in tune with your Flute. These tips can help any beginner starting with the flute. But what surprising is that even flutist who've played for a while can value watching this video and reinforcing some of these tips. Playing in tune is something we all need help with from time to time. Will talk about the various ways you can control your pitch with your embouchure and a tuner. Plus more.
Do you think you play out of tune most of the time?
Do you sometimes think:
"OMG am in tune?" or "I must be out of tune everyone else sounds the same!"
Then this video is for you.
All these tips are a surefire way to a clear and awesome and in tune flute sound. Practice these flute exercises and you'll be amazed by the results.